Banquet and Conference Halls Whitefield, Bangalore
Banquet & Conference
At the Regent Club, you will be able to find perfect venues to host meetings, seminars and banquets in Bangalore. The club offers a wide range of spaces that are elegantly designed to meet your every need.
Banquet Hall
Ideal for exhibitions, weddings and receptions
Area: 3180 sq. ft. Capacity: 175 guests
Open Air Poolside
Ideal for cocktail parties
Area: 1900 sq. ft. Capacity: 100 guests
Indoor Party Space
Ideal for birthday parties and other social get-togethers
Area: 320 sq. ft. Capacity: 15 guests
Boardroom
Ideal for high profile meetings and official discussions
Area: 320 sq. ft. Capacity: 15 guests
Audio-Visual Room
Ideal for screening documentaries and for holding presentations
Area: 630 sq. ft. Capacity: 70 guests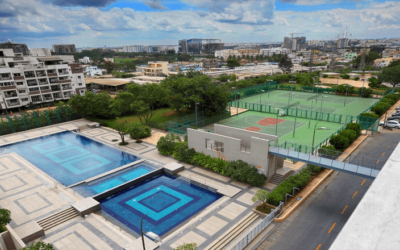 One of the most beloved summer activities is spending time at the pool. The season is perfect for engaging in these leisurely pursuits, offering an excellent way to spend quality time with loved ones while staying cool. People of all ages can participate in pool...
read more