Membership Clubs in Bangalore
The Regent Club
Members of the Regent Club avail a wide range of benefits with world-class services and facilities. Here, you get a chance to celebrate at the perfect venues, develop professional and social relationships and more importantly, have fun!
Memberships are available for tenures of 1, 3, 5 or 10 years.
3 year memberships
Ideal in case you are in the city on a project
5 year memberships
Ideal for those who reside in the city
10 year memberships
Ideal for long term convenience
Corporate Memberships
The Regent Club is also open for corporate memberships if the organisation is able to cover 2 nominees including their families.
The benefits of Corporate Memberships are:
MULTIPLE CLUB ELIGIBILITY
Complimentary access to use all eligible Bangalore clubs managed by Brigade Hospitality – The Woodrose Club, The Galaxy Club and The Regent Club.
TRANSFERRING A MEMBERSHIP
Nominee Members can be transferred within the same company at a nominal fee.
SPORTS FACILITIES
All sports facilities included in the membership rate, except Tennis can be availed. In order to play Tennis at the Regent Club, a nominal fee will be applicable.
AFFILIATE PROGRAMS
Benefits of our affiliate partners are applicable.
BENEFITS AT INTERNATIONAL HOTELS
Preferential rates on Rooms and F&B – Sheraton, Bangalore (Brigade Gateway) and the Grand Mercure, Bangalore.
REFERRAL PROGRAM
Successful corporate membership referrals will result in 5% of the membership fee collected to be credited to the nominee member's account for usage in any of the clubs.
SPECIAL RATES ON APARTMENTS
Attractive discounts on the purchase of any Brigade residential apartment.
DISCOUNTS
10% discount on bookings at MLR Convention Centres – Whitefield and J.P. Nagar, Bangalore
How many clubs does Brigade Hospitality manage?
We manage 5 clubs in total across Bangalore
Regent – Brigade Metropolis (Whitefield)
Galaxy – Brigade Gateway  (Malleswaram)
Woodrose – Brigade Millennium (JP Nagar)
Augusta – Brigade Gardenia (JP Nagar)
Signature – Brigade Orchards (Devanahalli)
What types of tenures do you offer for memberships? Is it different for all clubs?
Non-resident members : 1, 3, 5 and 10 years.
Is the membership transferable?
No. Memberships cannot be transferred.
If the membership is in my name then how many members from my family are allowed to use the facility?
If you are the primary member, in this case, the others are dependant members. You are entitled to 3 dependant members. i.e. self, spouse and 2 children. (If there are 3 children, additional charges are applicable and  on case to case basis the charges may differ from 1 club to another).
Am I allowed bring Guests? Are there any charges for them?
Yes, guests are allowed to visit the venue and utilize the sports facilities on chargeable basis.
Can I get membership for any one of the sports facilities/Gym/Swimming pool?
You need to be a member of the club to avail any of the sports facilities.
Can I avail coaching facilities for a particular sports/Gym?
You need to be a member of the club to avail any of the sports facilities.
Are rooms/accommodation available at all the clubs?
We have 30 rooms available at The Woodrose, JP Nagar and 45 rooms available at Signature Club Resort, Devanahalli on chargeable basis.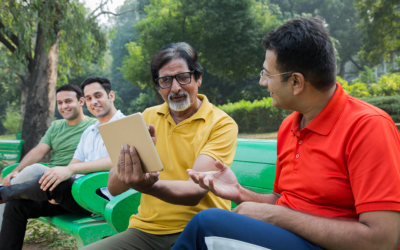 How Club Memberships Foster a Sense of Belonging and Community! In our modern society, pursuing personal goals often takes center stage, leaving little time for socializing and forming meaningful connections. The effect is that a lot of people feel disconnected and...
read more